a remarkably versatile musician,
Anton Del Forno is a prominent guitar virtuoso who is tireless in his efforts to introduce listeners to his instrument's rich repertoire. Not only is Del Forno an enthusiastic and acclaimed performer of the classical and modern guitar, but he has enriched the guitar literature by his own compositions and transcriptions.
Born in New Jersey, Del Forno started with the electric guitar, initially launching a successful career as a pop musician. At the age of seventeen, however, realizing the tremendous potential of the classical guitar, he decided to switch to classical music. Del Forno studied at Mannes College of Music in New York, graduating with the highest distinction in 1972. His teachers included the esteemed Russian violinist Leonid Bolotine, and Del Forno has often emphasized the importance, for young guitarists, of working with an exceptional string player, whose principal instrument, as in Bolotine's case, is not the guitar.
Convinced that string players have a lot to learn from each other, despite, or, perhaps, because of, the fundamental differences between particular string instruments, Del Forno has observed that the art of violin fingering can shed light on fingering problems facing a guitar player. In fact, Del Forno believes that every young guitarist should study with a teacher, exemplified by Bolotine, whose knowledge of music is not limited to one instrument and one tradition. Encouraged by Bolotine, Del Forno played a guitar recital in his freshman year, making history at Mannes, being the school's first freshman guitar recitalist. When he was 24, Del Forno started a concert career under the auspices of the Sol Hurok Agency.
Also a dedicated teacher, Del Forno is the founder of the guitar department at St. John's University in New York. Interestingly, Del Forno is left-handed, but plays guitar as right-handed person. Favoring a Ramirez guitar, whose unusually large fingerboard poses special technical problems, Del Forno is passionate in his quest for a rich, resonant sound, which he believes should complement impeccable technical prowess per se. Indeed, a marriage of virtuoso technique and a rich sound is evident in his recordings, which include the acclaimed Del Forno plays Villa Lobos disc (Juston Records).
In addition to numerous works from standard guitar repertoire, including original transcriptions of works for other instruments , Del Forno has recorded an attractive selection of Christmas music (Christmas Gifts). Believing that a performer should not be limited to the concert stage, Del Forno has played extensively on radio and television programs. His stage work includes an acclaimed performance, as solo guitarist, in the Joffrey Ballet "Viva Vivaldi" production. Del Forno's compositions for guitar can be heard on his Del Forno plays Del Forno disc, which includes a variety of guitar miniatures. Among his works in progress are two concertos for guitar and orchestra.
~ Zoran Minderovic, All Music Guide
Accolades
---
"Anton Del Forno is a classical guitarist of great accomplishment."
—The New York Times, New York
"Despite the striking appearance of this man, one can become peacefully blinded by the tone he commands."
—Le Mode, Paris
"Del Forno gave a virtuoso performance. His own transcriptions were most memorable."
—Milton Keynes, England
"Del Forno received a very well deserved ovation for his superb performance of Rodrigo's Concerto de Aranjuez."
—Ft. Wayne Journal, Indiana
"The whole program was marked with poise, style and taste. Del Forno brought his audience to their feet screaming for more. IT WAS UNFORGETTABLE.!"

—Times Picayune, New Orleans
"Between his skilled fingers and immense feelings for his music, Del Forno kept his listeners spellbound."
—Marion Star, Ohio
"Del Forno displayed excellent musicianship. Music flowed with lush, fluid golden tone, fine phrasing and dazzling technique."
—Hibbing Tribune, Minnesota
"What Caruso was to the voice, Del Forno is to the guitar."
—Il Messaggero, Italy
"Del Forno developed the interpretations as though guided by the composers. A SPELLBINDING CONCERT!"
—The Bernardsville News, New Jersey
"Del Forno's excellent musicianship and taste transported his listeners to another and more beautiful world."
—Daily Tribune, Minnesota
"Del Forno's stunning technique awarded him a standing ovation. For the audience it was A PRICELESS EXPERIENCE."
—Lake Worth Herald, Florida
"Del Forno's casual, warm and outgoing demeanor conceals a burning passion for performing musical art with uncompromising precision and perfection. The performance was spellbinding and will provide a lasting reference for all those lucky enough to have been in attendance as to both what music and a musician should be."
—Gannett's Morris County Daily Record, NJ
"In addition to being a tremendously gifted guitarist, Del Forno is also a talented composer."
—Boynton Times, FL
"Rock's loss is certainly the concert hall's gain."
—Lubbock, Texas
"The audience, young and old was captivated. Each piece was followed by roaring applauses, and some standing ovations."
—North Jersey News, NJ
---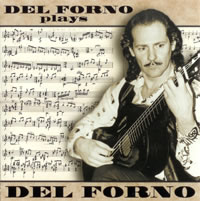 As today's guitar virtuoso, composer and performer, Del Forno is truly in
a class by himself. Imagine hearing a recorded performance of Chopin playing his own Mazurkas or Paganini playing his own Caprices.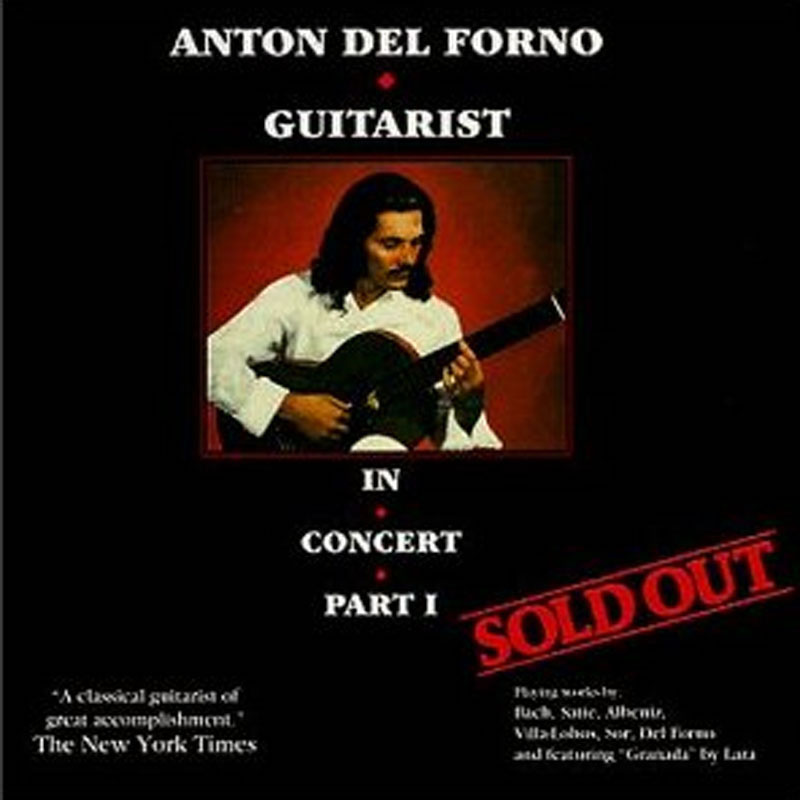 Del Forno performs a variety of composers' works, his own transcriptions and an original composition all with deep emotion and dazzling technique.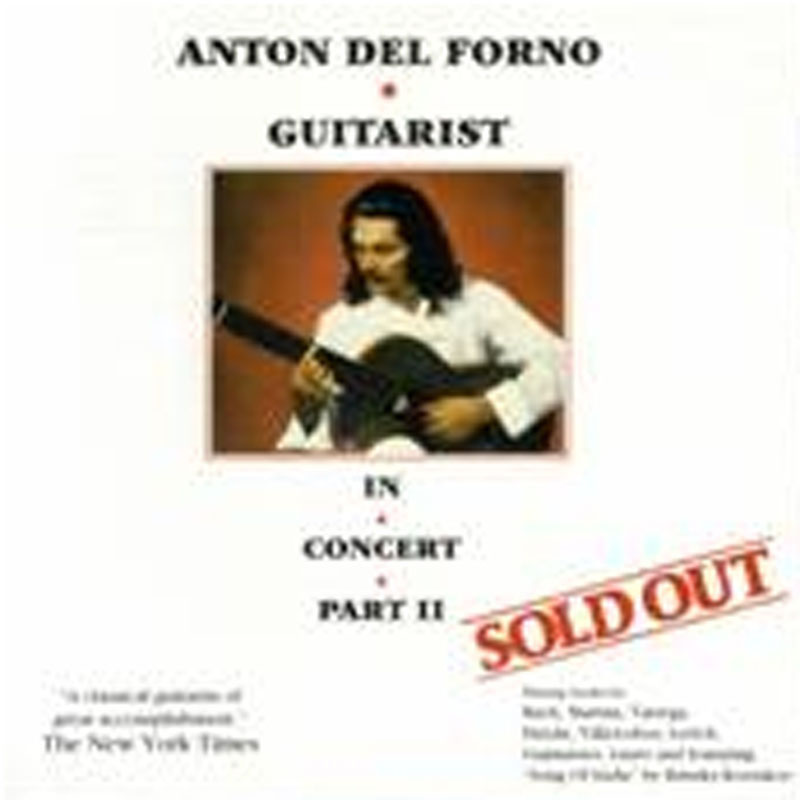 In Concert Part I and Part II were recorded live during past performances at various concert halls in England, Holland and the United States.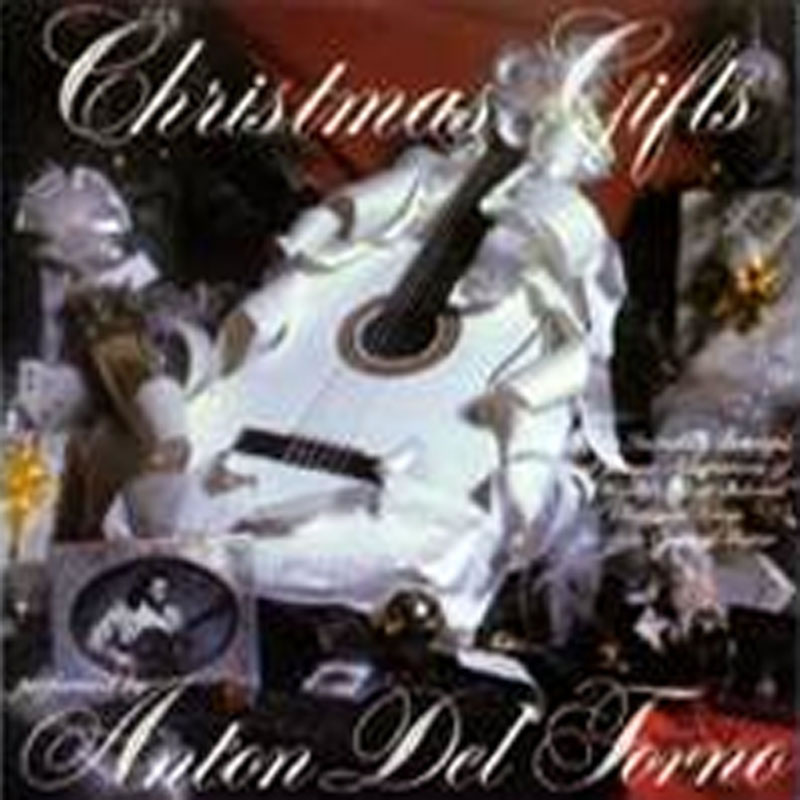 Del Forno first played his Christmas song adaptations in concert at St. Patrick's Cathedral in New York City on Christmas Day December 25th, 1973.